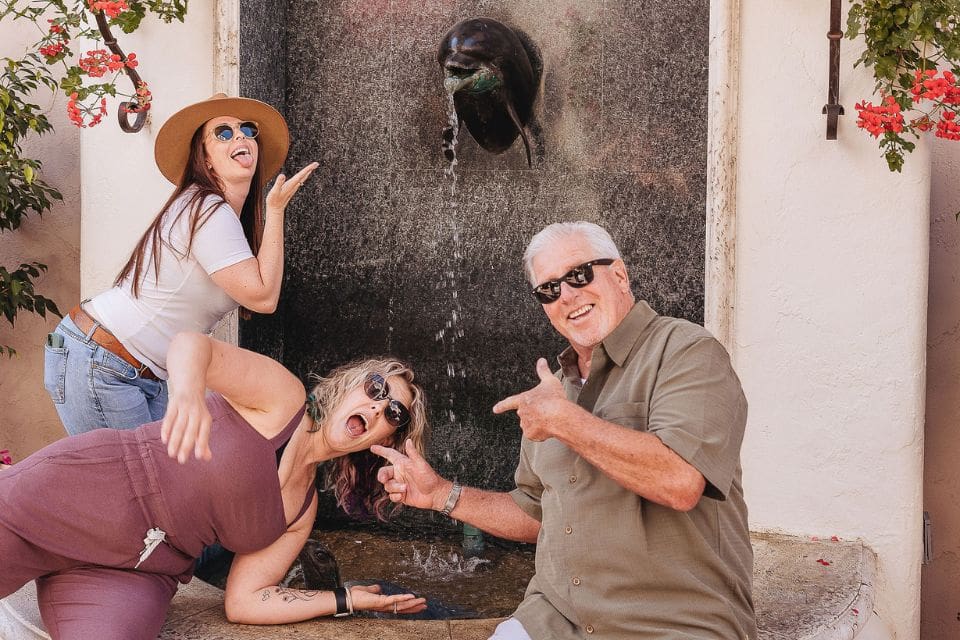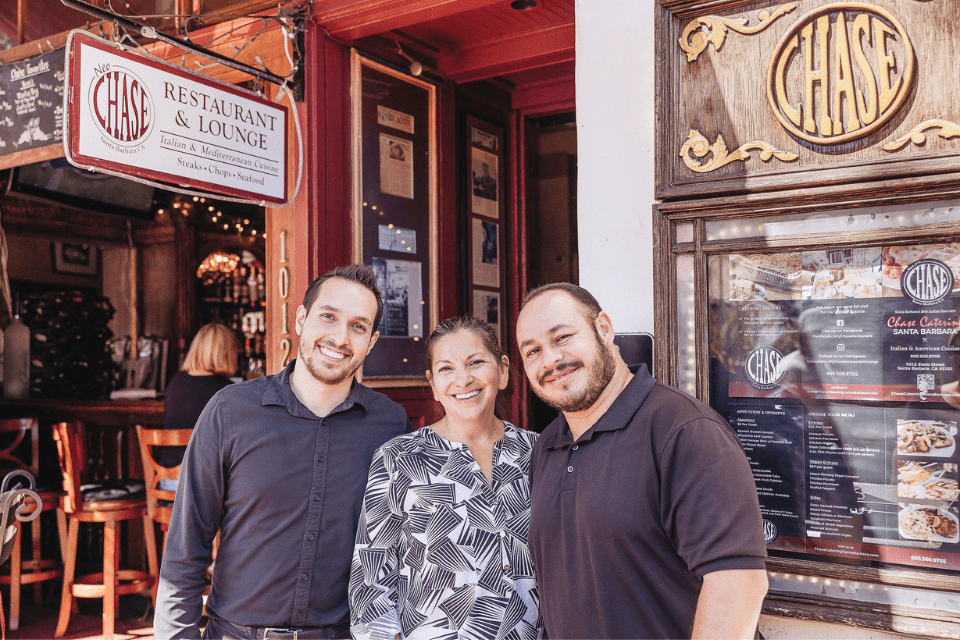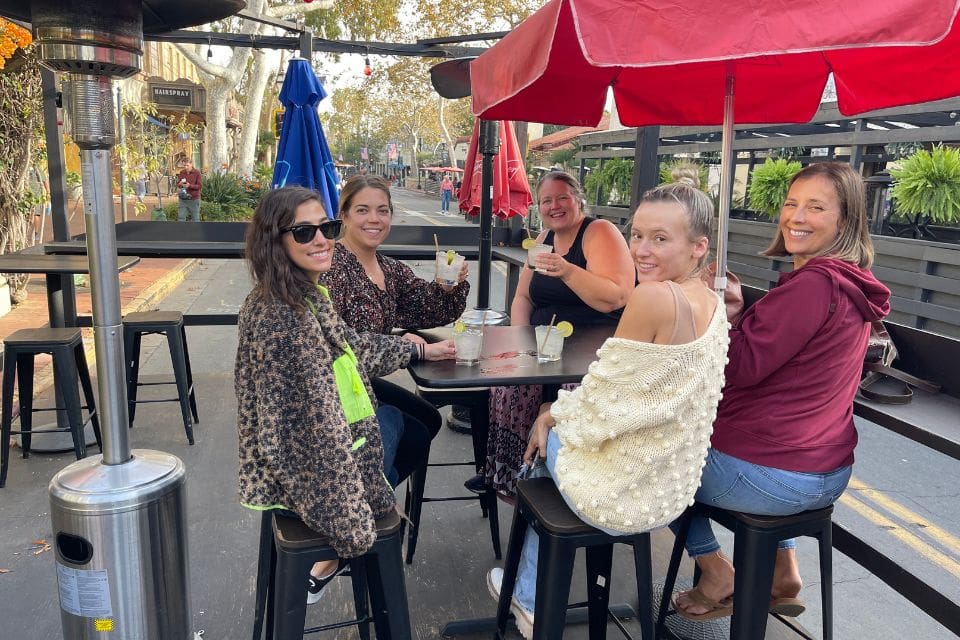 Nothing bonds a team quite like exploring new food & drink together!
Ditch the typical happy hours and luncheons for an experience your team will never forget! Our walking food tours offer something different – lots of movement, delicious tasting samples from local restaurants on our route (including wine if you want it!), and plenty of fun facts about Santa Barbara, CA.
Start planning your tour today by filling out the form below.
Let us help you put together your team building walking tour in Santa Barbara!
What a Team-Building Walking Food Tour Can Offer
Opportunity to socialize in a fun and relaxed setting.
A fully planned out tour for your company.
A shared new experience co-workers can bond over.
A little something for everyone with a variety of food and drink tastings, fun facts, architecture and light physical activity.
What to Expect from a Taste Santa Barbara Food Tour
Our food tours are a great way to explore and get a feel for downtown Santa Barbara while eating, drinking and learning about some fun local history and architecture.
Tour time range varies, and starts at 2.5 hours. All tours are led by friendly and knowledgeable guide(s) who will put your team at ease, and prime everyone for a great time!
We've perfected a few core tours you can use as a base, including our classic Downtown Santa Barbara Food Tour and our Taco Tour. If you want something extra special we can also customize a tour just for your team based on your preferences.
Each tour offers a variety of stops along a walking route and can be made to include (or exclude) wine and drink tastings as well to create a mini corporate team building wine tour of Santa Barbara.
In addition to tasting food and drink, tours are full of fascinating facts about the restaurant stops, local history, and architecture. All of which make perfect conversation starters for your team!
I have more questions. How do I contact you?
Feel free to email us at info@tastesbft.com with any questions.
Start Planning Your Tour Today!
If you're ready to plan a corporate team building walking tour of Santa Barbara we're ready to help you plan something awesome!
Get started by filling out the form below, or contact us directly at info@tastesbft.com.
"*" indicates required fields
Taste Santa Barbara
Get ready to feast on Santa Barbara deliciousness like true locals!